Mosquito Control System Atlanta GA
Automatic Mosquito Repellent Atlanta GA
Tuxedo Mosquito Control assists homeowners interested in a healthier and more comfortable home by effectively controlling flying, biting and stinging insects in yards and common areas. We install the latest mist spray technology systems with botanical insecticide that is a desirable alternative to more toxic formulas. Our customers often choose to use a system which offers continual yard treatments each month while others choose one time treatments for upcoming parties, events, and other gatherings that require an insect free yard area.
Mosquito Misting Machine Atlanta GA
For the greater Atlanta area we offer state of the art mosquito misting treatments that work. As a fifth generation Atlanta family owned business, we enjoy making life more enjoyable for those in the area. Due to having grown up in the Atlanta area, our team and families truly understand the value of enjoying the outdoors. Mosquitoes are a common nuisance which interfere with this and as a result, we are committed to controlling the insects which interfere with quality time spent outdoors.
Mosquito Repellent Atlanta GA
We are licensed and insured with a professional team that is fully trained to offer the very best service to Georgia residents. Additionally, we work closely with NPMA, or the National Pest Management Association, which is the organization that manages the control of insects and other organizations which are concerned with pest management practices, purposes, and regulation. Our staff is educated in the regulations which influence and determine customer satisfaction with our services as well as the effects on the environment.
Pest Control Organizations

http://www.pestworld.org
National Pest Management Association (NPMA), the only national trade association for the professional pest control industry. NPMA, a non-profit organization with more than 5,000 members, was established in 1933 to support the professional pest control industry's commitment to the protection of public health, food and property, reflected both in the continuing education of pest control professionals and the dissemination of timely information to homeowners and businesses.
The 700+ member companies of GPCA enjoy the following list of growing benefits of membership. The staff and board of Directors are continually developing and communicating new benefits to members to make membership in GPCA worthwhile.
Legislative lobbying – Lobbyists monitor and influence legislation and how it affects the pest management industry and its customers.
Training and education – GPCA makes available the highest level of member training that exceeds the state requirements.
Free continuing education programs – GPCA provides enough free training for a member to maintain their certification.
Professional conferences – GPCA conducts professional conferences several times a year that enable members to learn from experts and network with each other.
Professional magazine – The Profile, a premium 36+ page publication, keeps members up-to-date on current happenings.
Leadership training – An unsurpassed program of leadership training helps GPCA maintain a superior leadership team.
Scholarships – Scholarships are awarded to children of members each year.
Lending library & Business manuals – Popular books and materials are available to members.
Broadcast email updates – When news happens, GPCA gets it its members immediately.
Toll free number for your convenience
Full time staff to serve you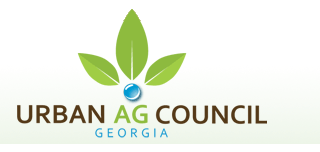 Metro Atlanta Landscape & Turf Association
Is Committed:
To promoting professionalism among the firms in the landscape industry
To increasing public awareness, by all appropriate means, of the value of the professional landscape industry
To collecting, generating, and disseminating valuable information relating to the industry
To fostering a spirit of cooperation among members and throughout the industry
To advancing our quality membership in the eyes of the public.
Pest Control and Elimination Service